Downtown Toronto Restaurants
Meet Chef Paul Papoudjian. His fresh and unique menu creations rival the very best in the world. Chef and his culinary team of 55 are detail oriented with an eye for presentation, taste and quality. Event planners are invited to sample the latest selections prior to the big event. Enjoy a delicious meal at one of our downtown Toronto restaurants below:
'Tis the Season to Savour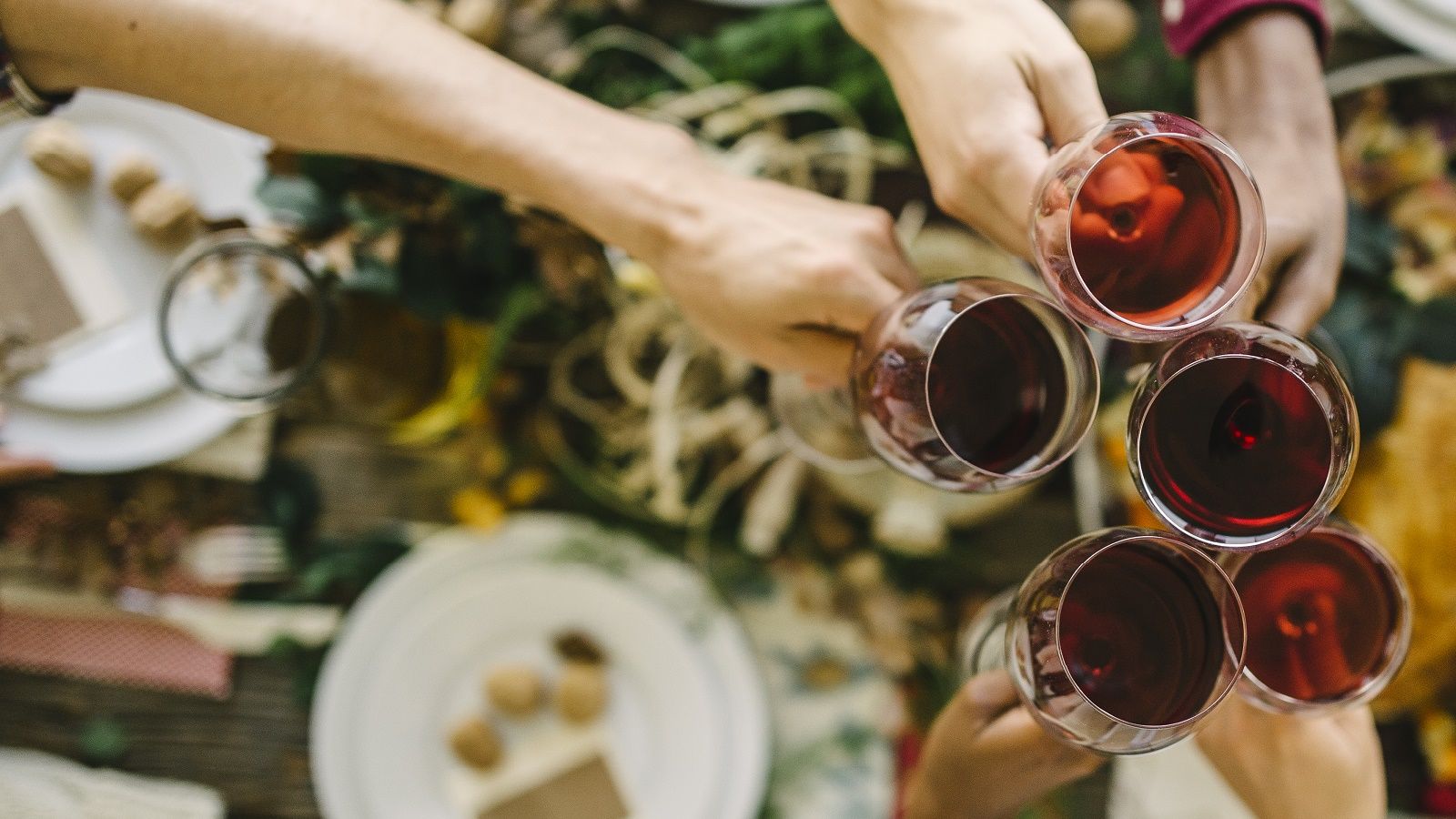 In celebration, Sheraton Centre Toronto's BnB Bistro is offering a selection of holiday-themed menus.
Festive Family-style (prix fixe): November 14 - December 26
Turkey & Fixings: November 14 - December 26
Nutcracker (prix fixe): December 10 - December 31
Christmas Day: December 25
New Year's Day (breakfast/brunch): January 1
We invite you to view our holiday menus here. For more information or to make your reservation, please call 416-361-1000. We look forward to welcoming you.
BnB Restaurant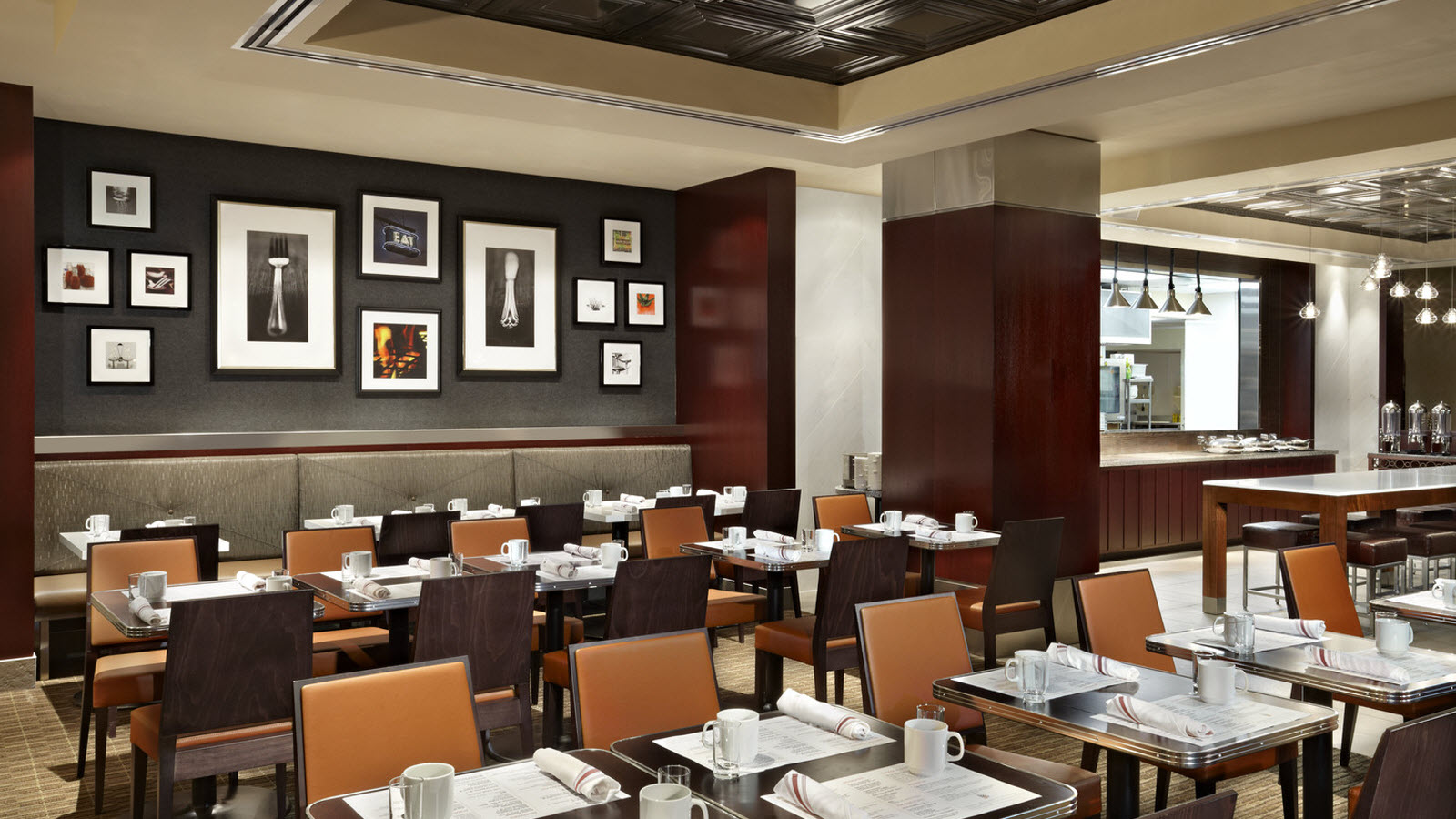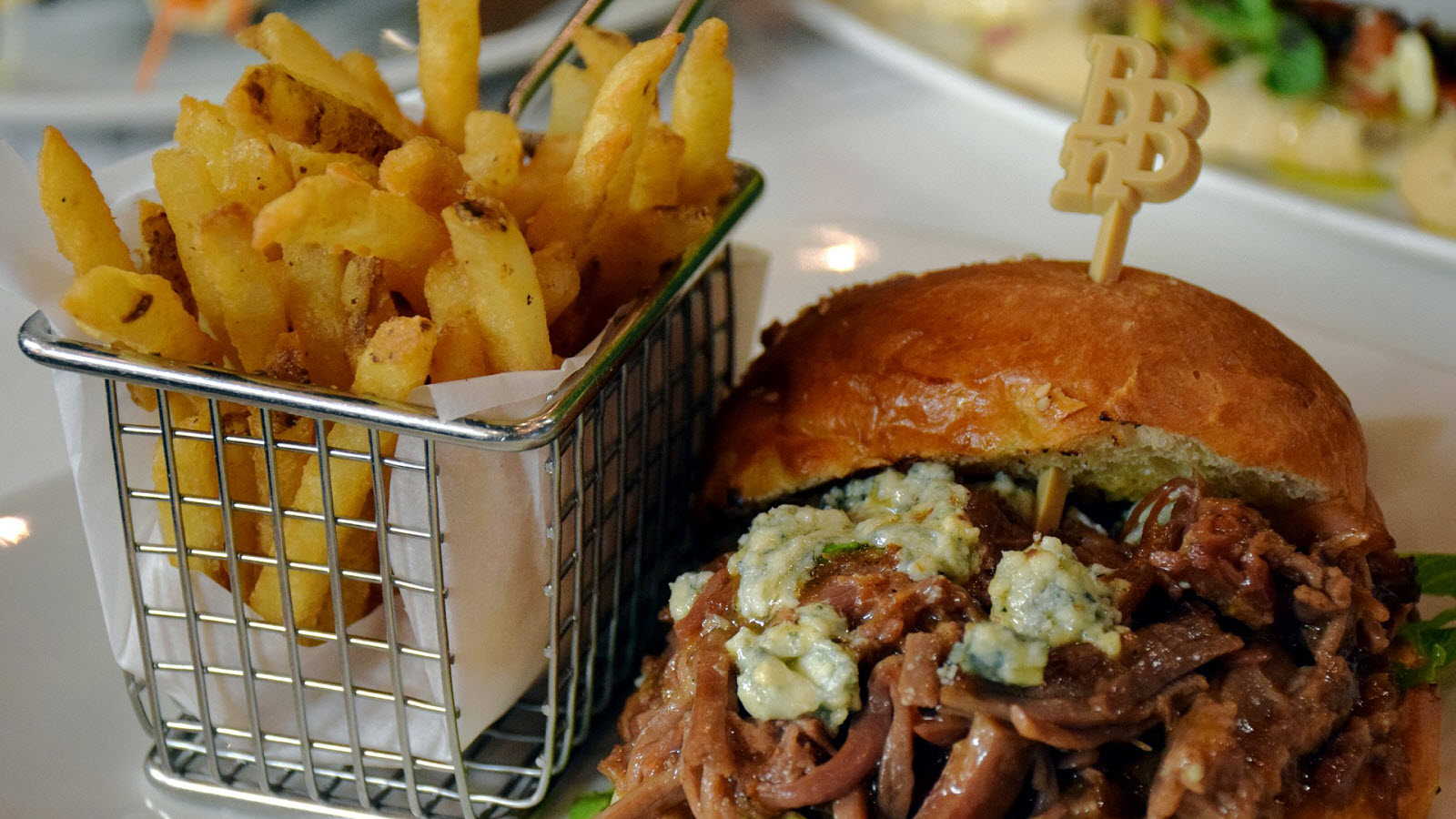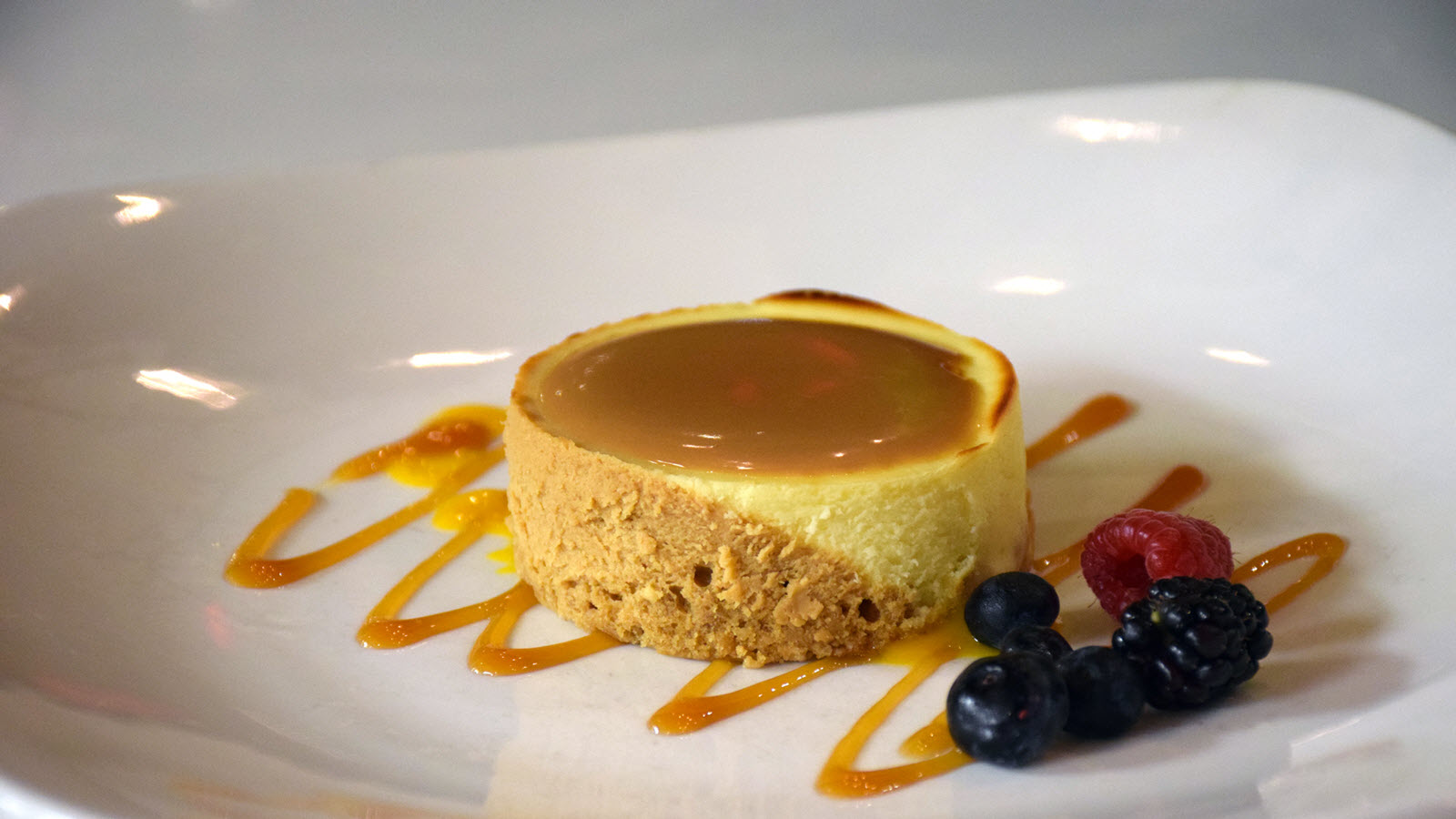 Sheraton Centre's signature restaurant BnB is a contemporary bistro and bar that features the best burgers in the market alongside classic comfort foods. Diners can build their own burger in any number of combinations, choose one of several signature burgers, or indulge in a hearty "knife & fork" burger.
In the mornings, BnB offers breakfast classics like blueberry pancakes, biscuit sliders, and grilled ham and eggs. Diners can order a la carte or indulge at BnB's extensive breakfast buffet.
In the evening, BnB's expansive bar becomes a focal point of the space, proudly serving the best local beers and boutique wines, innovative cocktails, and retro floats and malts. The complimentary Wi-Fi and numerous plasma screen TVs will keep you entertained throughout your visit to our bar area.
Learn more or make your reservation by calling 416-361-1000.
Quinn's Steakhouse and Irish Bar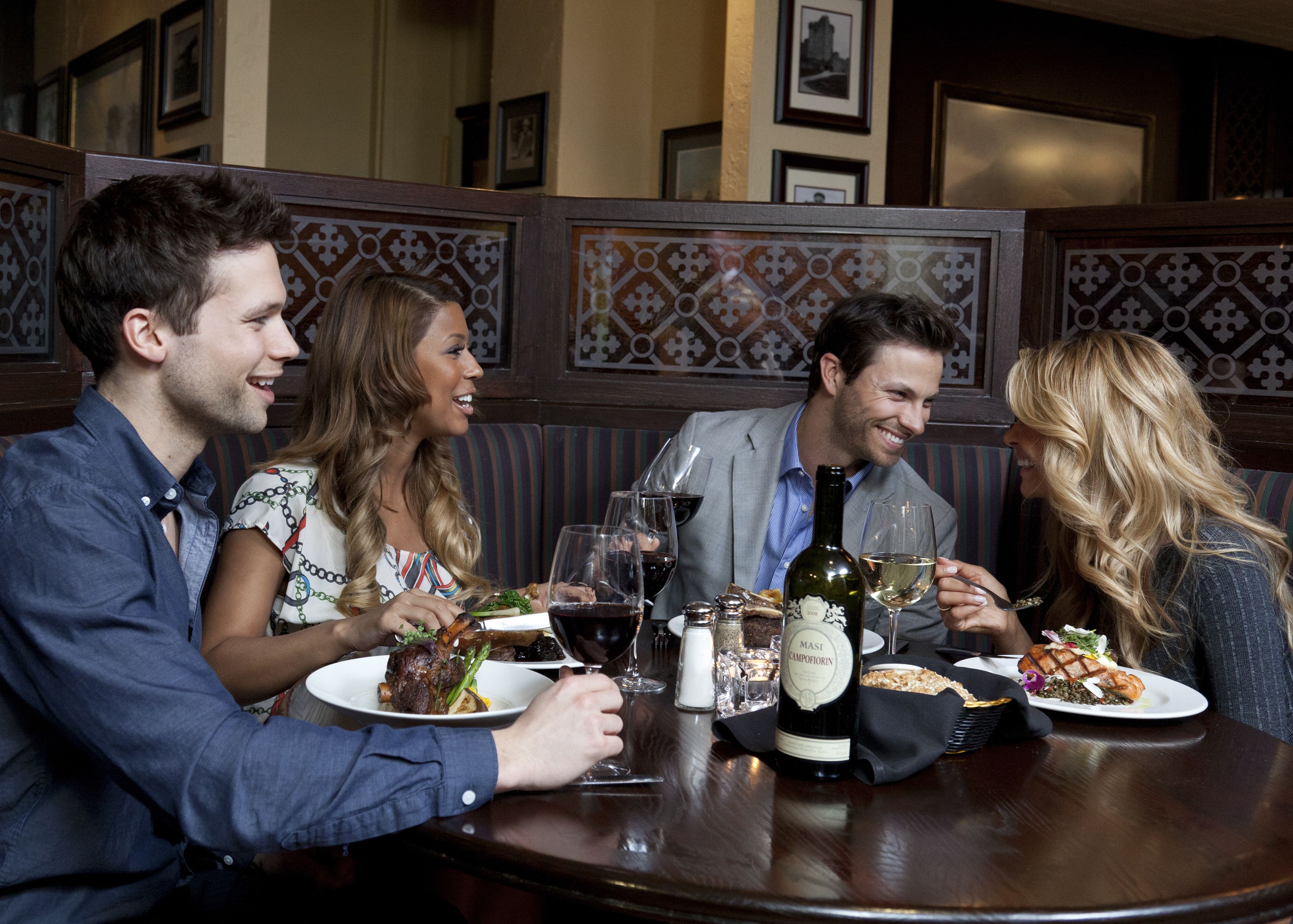 Located on the lobby level of our hotel, and open seven days a week, Quinn's Steakhouse and Irish Bar is a Toronto steak restaurant featuring excellent sirloins, prime rib, seafood and classic pub dishes. It is casually priced, with an extensive wine list, large selection of draft beers and over 150 whiskies to enjoy. Come and enjoy hospitality the Irish way. Many LCD TV's, complimentary Wi-Fi access and private rooms are available. Additionally, groups are welcome and the restaurant is fully wheelchair accessible.
Hours:
Lunch: Monday - Saturday Lunch - 11am-3pm; Irish Bar is Open, Steakhouse is Closed for Lunch on Weekends
Dinner: Daily - 5pm-11pm; Irish Bar is Open Late
Shopsy's Deli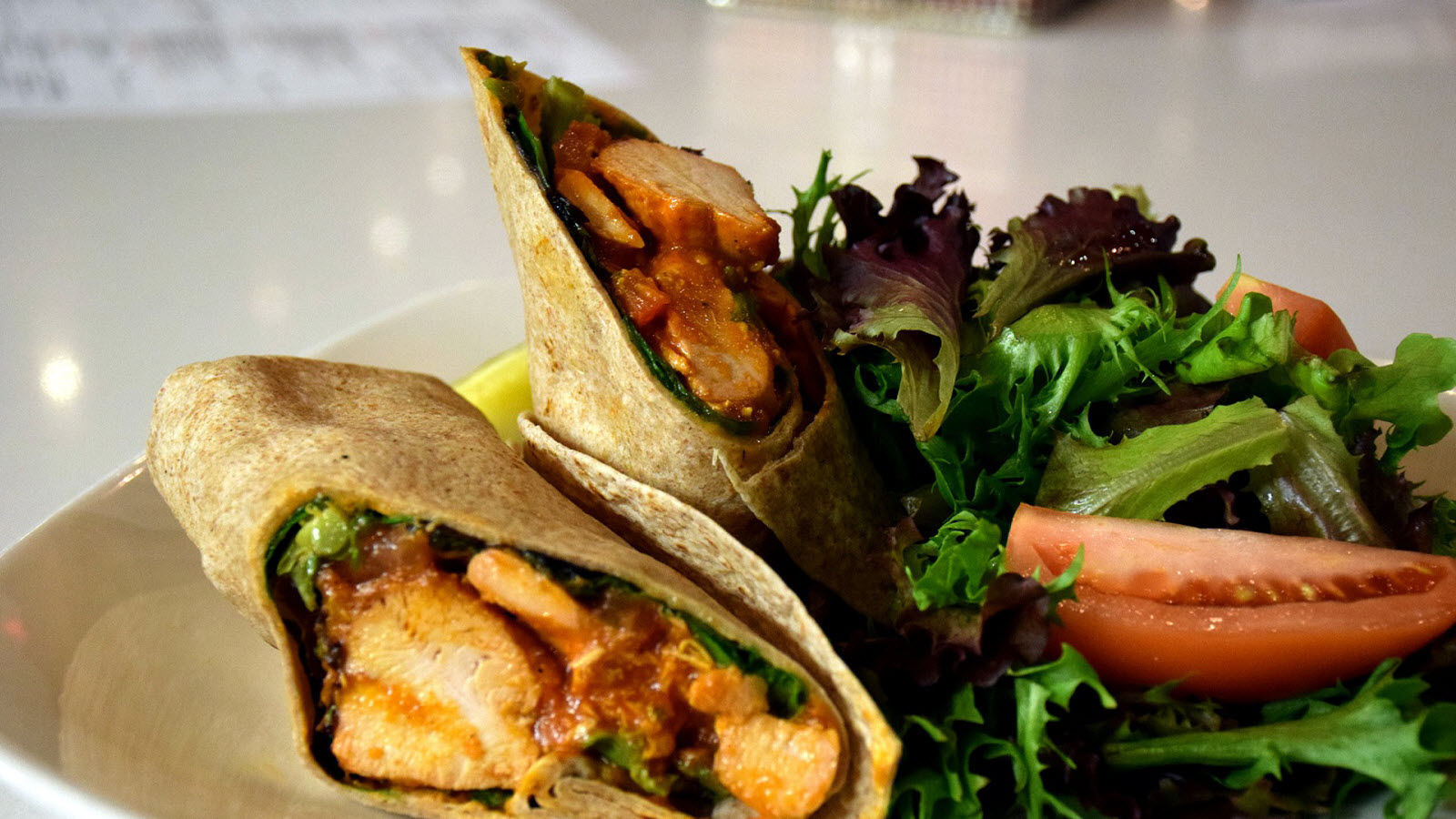 Located on the lobby level in the Sheraton Centre Toronto and open seven days a week, Shopsy's Deli has been a favourite Toronto deli since 1921. This Toronto deli is open for breakfast, lunch, dinner and takeout. Dine on award winning deli sandwiches, burgers and ribs. Wheelchair accessible. Enjoy a large selection of draft beers, LCD TV's and complimentary Wi-Fi Access. Groups and families are welcome.
Hours:
Monday - Friday 8:00am - 10:00pm
Saturday and Sunday 9:00am - 10:00pm
For catering please call (416) 365-3354
Link Café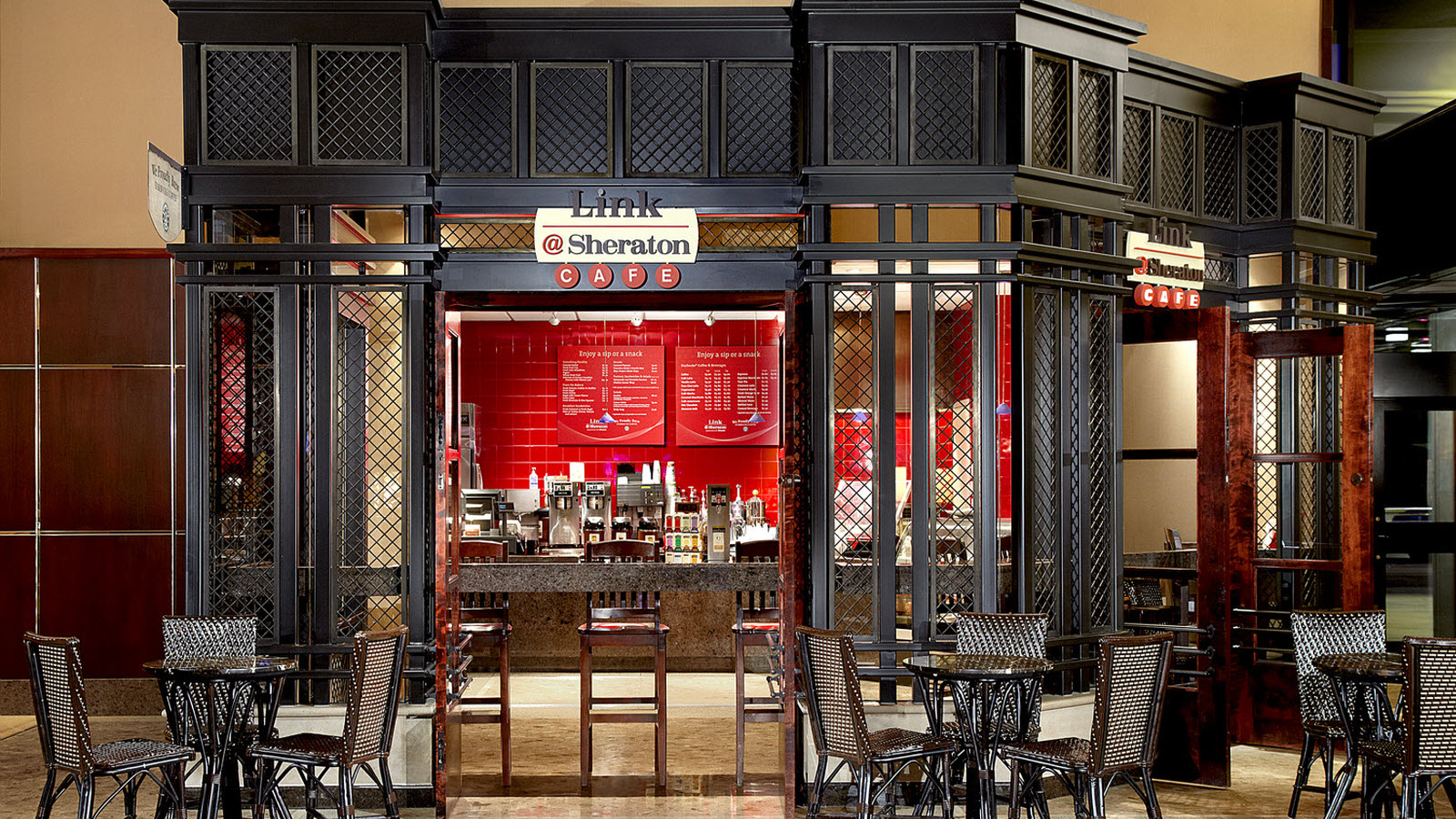 Link@Sheraton™ experienced by Microsoft® is the perfect spot to relax over a cup of coffee while planning the day's activities or checking email with complimentary high-speed Internet. There is also a grab-and-go for coffee or a quick bite to eat.
Opens daily at 6:00am
Offers freshly brewed Starbucks® coffee, Great Canadian BagelsTM, breakfast pastries, fresh fruit and sandwich selections
Club Lounge Dining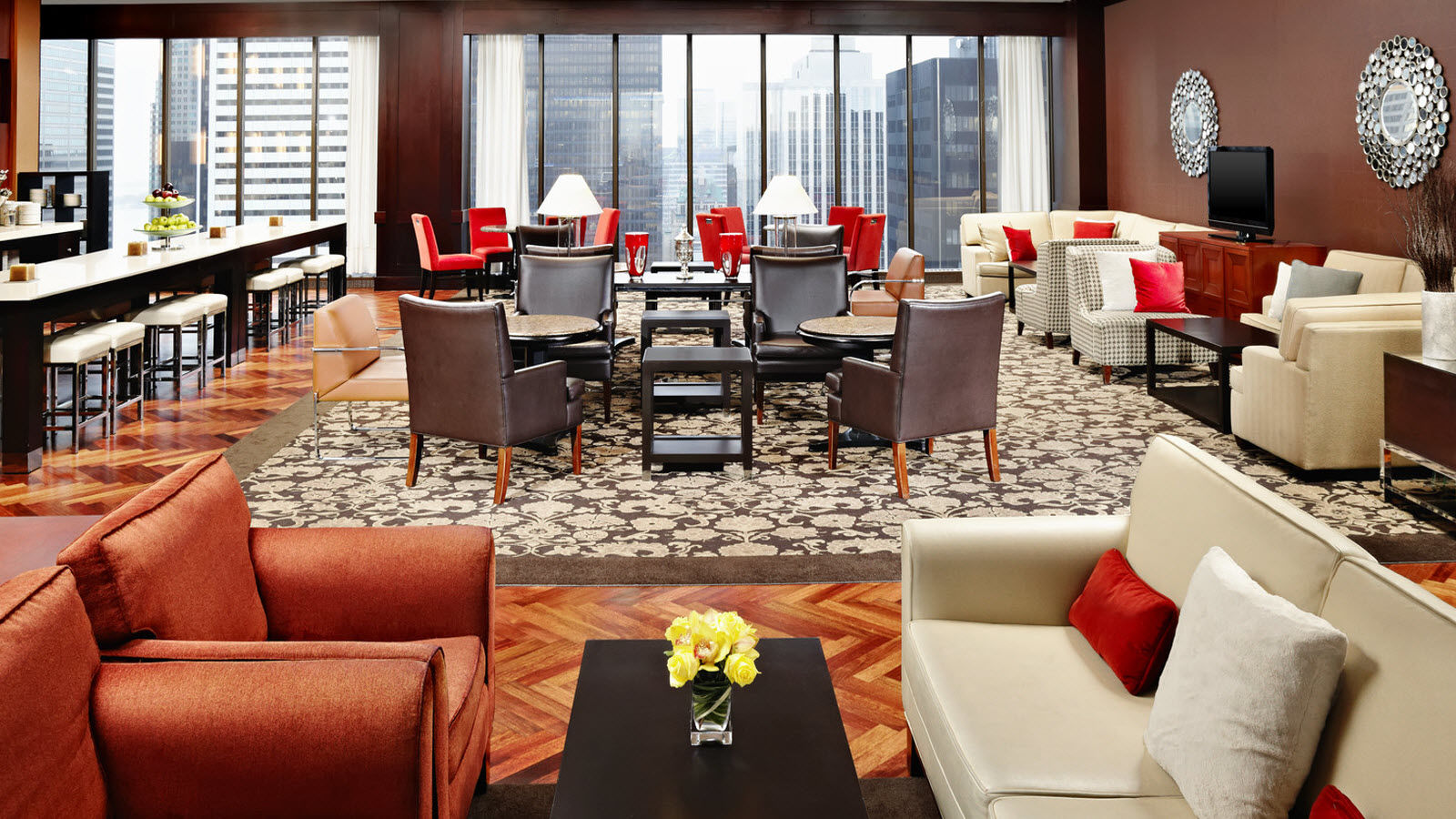 Dine in the crown jewel of Sheraton Centre Toronto Hotel, the Club Lounge. Located on the 43rd floor of the hotel, our exclusive Club Lounge features breathtaking views of Toronto and the CN Tower - a truly memorable and exquisite backdrop for breakfast or evening hors d'oeuvres.
Breakfast Hours:

Monday - Friday: served from 6:30-10:00am
Saturday - Sunday: served from 7:00-11:00am
Evening Hours:
Daily: selection of cold canapés served from 5:00-8:00pm
Upgrade your existing reservation to our exclusive Club Level